Three Leading Interface Design Programs
October 14, 2021
Enes Çelik
What is Figma?
Figma is a cloud-based design tool that you can use for cloud-based design and prototyping and for digital projects. It has been designed to be open to use almost anywhere by offering its users the opportunity to work collaboratively. Figma is a cloud-based design application similar to Sketch in terms of usage, but there are major differences that make Figma good for team collaborations.
Figma works on almost any operating system that opens or uses a web browser, and is the only design tool that works across the entire platform. If you're using a Windows or Mac operating system, you won't have any problems sharing files or switching to different platforms because it's cloud-based.
What is Sketch?
Sketch Application stands out as the application followed by people who are interested in the field of graphic design and web, which has developed in recent years. Sketch application was developed by Bohemian Coding and is currently used by IT and software companies, primarily Google, Facebook, Interactings, Stripe, Etsy, Twitter, Pinterest. Working only on Mac OS, this application is licensed and its current standard package is $9 per month.
What is Adobe XD (Experience Design)?
Adobe XD is one of the Adobe programs that works on Mac Os and Windows platforms, where you can prepare your web and mobile designs. The interface is designed in a very simple and usable way. Its biggest competitor, SketchApp, works on the MacOS platform. It is one of the nice features that Adobe XD also works on the Windows platform, and thanks to the software giant Adobe behind it, it receives continuous updates.
These three leading interface design applications have different advantages and disadvantages compared to each other. Users make their choices with these in mind. Price, interior features, ease of interface and of course functionality are factors that designers always consider when choosing. You can examine the table to compare the features of these three applications more easily.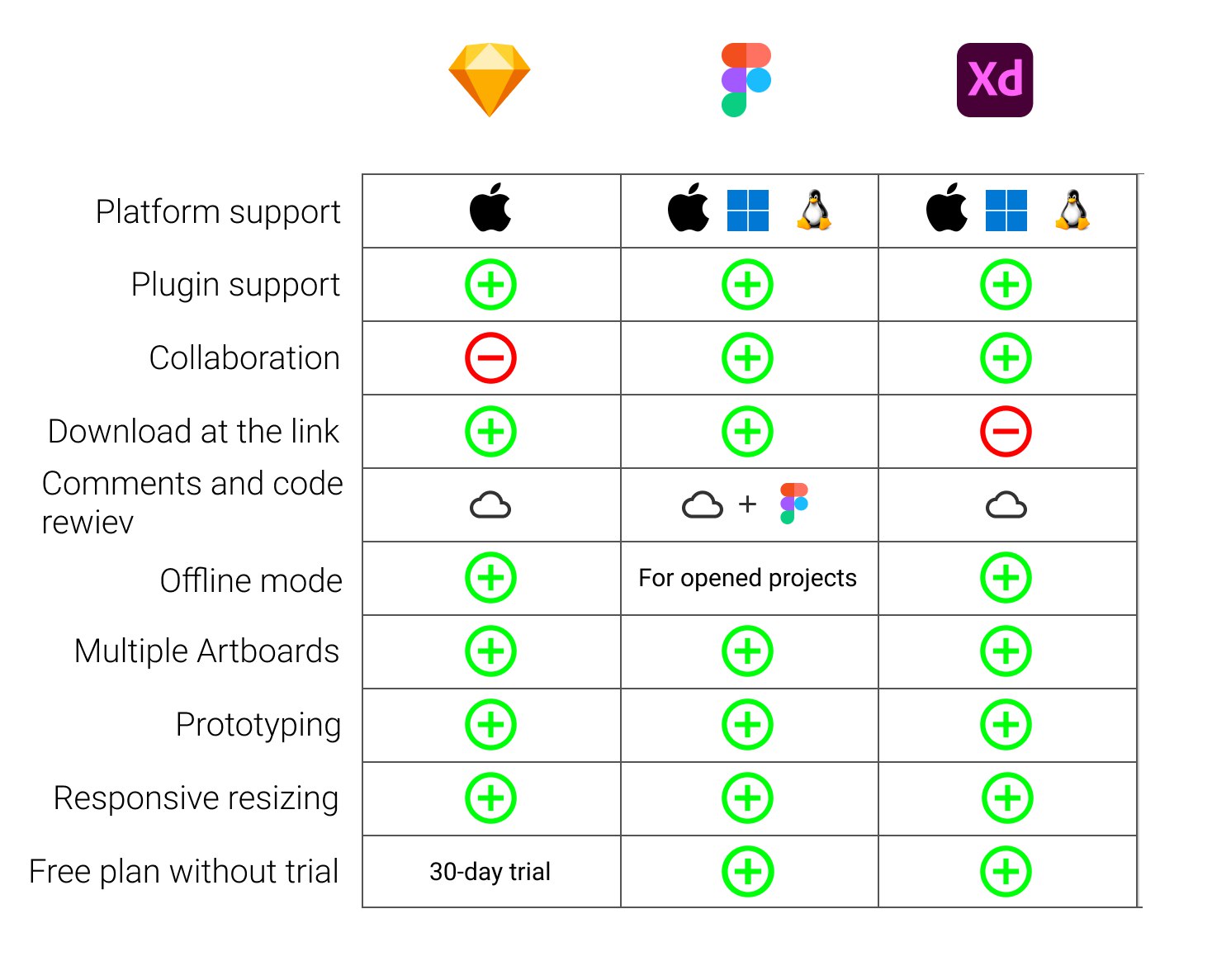 As you can see, there are some features that appear to be advantages of Sketch and Xd. At this point, Figma seems to be in an advantageous position. Indeed, the fact that Sketch has been criticized recently due to a lot of bugs and that Xd is not suitable for group work, unlike Figma, are the main reasons that put Figma forward in the eyes of designers. Exactly for these reasons, we, as the Remmsoft software family, have been using Figma for many years.